When it comes to planning a trip, the amount of information and options available can be overwhelming. That's where a travel agent comes in. While some may think that travel agents are a thing of the past, they are actually more relevant than ever. In this post, we'll discuss the benefits of working with a travel agent and how to become one yourself.
First and foremost, working with a travel agent can save you time and money. Agents have access to exclusive deals and promotions that may not be available to the general public. Plus, they have the expertise and knowledge to help you plan a trip that fits your budget and preferences. They can also take care of the logistics, such as booking flights, accommodations, and activities, so you can focus on enjoying your trip.
But what if you're interested in becoming a travel agent yourself? Here are four steps to get started:
1. Do your research: Before diving into a career as a travel agent, it's important to have a solid understanding of the industry. Research different types of travel agents, such as corporate, leisure, or luxury, and the specific services they offer.
2. Gain experience: While not always necessary, having experience in the travel industry or customer service can be beneficial. Consider working at a travel agency or taking on a part-time job in a related field.
3. Get certified: Many travel agencies require their agents to have certification from organizations such as The Travel Institute or the American Society of Travel Advisors. Certification programs typically cover topics such as travel industry trends, sales and marketing, and customer service.
4. Build your network: As with any profession, networking is key. Attend industry events and connect with other travel agents and industry professionals. This can lead to valuable partnerships and opportunities.
Now that we've covered how to become a travel agent, let's take a closer look at why they are more relevant than ever. While the internet has made it easier to research and book travel, it has also created an overwhelming amount of options. Travel agents can help cut through the noise and provide personalized recommendations based on their clients' preferences and budget. They can also provide peace of mind when it comes to travel insurance and emergency assistance.
In addition, travel agents offer a level of expertise and knowledge that cannot be found through a quick Google search. They have firsthand experience with destinations, resorts, and activities, and can provide valuable insights and recommendations.
In conclusion, travel agents are a valuable resource for anyone planning a trip. Whether you're looking to save time and money or simply want a customized travel experience, working with a travel agent can make all the difference. And for those interested in a career in the travel industry, following the steps outlined above can set you on the path to success.
If you are looking for 12 Things you didn't know about travel agents – Travel Advocates you've visit to the right web. We have 5 Pictures about 12 Things you didn't know about travel agents – Travel Advocates like Why Kolkata is a Great Place to Travel, 12 Things you didn't know about travel agents – Travel Advocates and also Are Travel Agents Still Useful?. Here you go:
12 Things You Didn't Know About Travel Agents – Travel Advocates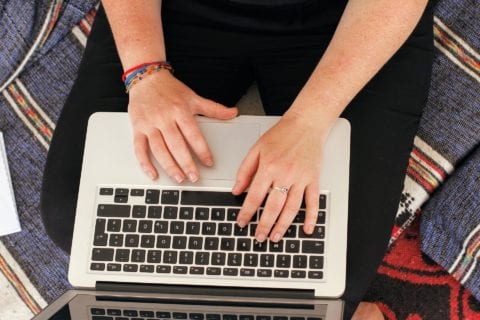 www.traveladvocates.co.nz
agents
Are Travel Agents Still Useful?
parksleepfly.com
Why Kolkata Is A Great Place To Travel
www.accentsfloraldesign.com
travel agent agents tourism course certificate operations advance job kolkata why place great airlines customer career service jobs thomas december
Why Travel Agents Are More Relevant Than Ever – Part 1 – Lloyds Travel
lloydstravel.com
travel agent agents customers why clients relevant part ever than today thinkstock rebook would working specialization niche help office useless
How To Become A Travel Agent In 4 Steps – TheStreet
www.thestreet.com
travel agency agent catchy names become creative thestreet brands list
Travel agency agent catchy names become creative thestreet brands list. Are travel agents still useful?. Why travel agents are more relevant than ever