Hey there, fellow wanderers!
Are you tired of living a boring, mundane life? Do you have a passion for photography and a desire to see the world? Well, my friends, becoming a travel photographer just might be the career for you!
But wait, before you start packing your bags and running to the airport, let me give you some tips and tricks on how to become a professional travel photographer and get paid for your adventures.
First and foremost, you need to hone your photography skills. This means investing in a high-quality camera and practicing, practicing, practicing. Take photos of everything around you, from the people on the streets to the landscapes and architecture. Experiment with different angles, lighting, and compositions to find your style.
Now, let's talk about the business side of things. You need to market yourself as a travel photographer, showcasing your stunning images and unique perspective. Build a portfolio website and social media presence, and try to get your work published in magazines and travel blogs. Networking with other photographers and industry professionals is also key.
But how do you actually make money as a travel photographer? Well, the most obvious way is by selling your photos to stock photography websites or directly to clients. You can also offer your services to tourism boards, travel companies, and hotels for promotional purposes. Consider creating and selling your own photography prints or products as well.
And of course, traveling can be expensive, so you need to be smart with your budget. Look for ways to cut costs, such as staying in hostels or sharing accommodations with other photographers. Consider bartering services, such as offering your photography skills in exchange for free accommodation or transportation.
Overall, becoming a professional travel photographer requires hard work, dedication, and a bit of luck. But if you have a passion for photography and a love for adventure, it can be an incredibly rewarding career. So what are you waiting for? Start snapping those photos and exploring the world!
Travel Photo Tips:
When taking travel photos, always try to capture something unique or unexpected. Don't just take the same touristy shots that everyone else has. Get up early to catch the sunrise, or stay out late for some night photography. And don't be afraid to interact with locals to get a more authentic perspective.
Photography Business Tips:
When marketing yourself as a travel photographer, make sure to highlight your unique style and perspective. Showcase your work in a way that tells a story and inspires others to travel. And always be professional and reliable, delivering quality work on time and within budget.
So there you have it, folks. A brief guide on how to become a professional travel photographer and get paid for your adventures. Just remember to have fun, be creative, and never stop exploring!
If you are looking for How to Be a Travel Photographer in 2021 – #1 Free Guide you've came to the right web. We have 5 Pics about How to Be a Travel Photographer in 2021 – #1 Free Guide like How to Become a Professional Travel Photographer, How to Be a Travel Photographer in 2021 – #1 Free Guide and also How to Become a Travel Photographer (6 Career Boosting Tips). Read more:
How To Be A Travel Photographer In 2021 – #1 Free Guide
nicholastinelli.com
ecome wondered
How To Become Travel Photographer And Get Paid For Travel – Photography
www.delhiphotographyclub.com
photographer travel become paid
How To Become A Travel Photographer: Types, Pay, And Skills – Photodoto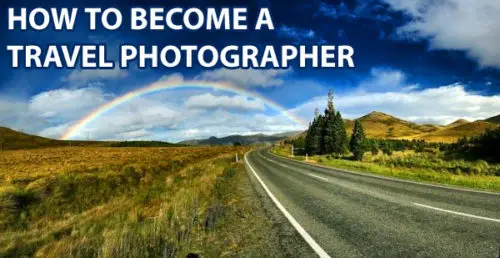 photodoto.com
photodoto
How To Become A Professional Travel Photographer
expertphotography.com
professional obstacles
How To Become A Travel Photographer (6 Career Boosting Tips)
www.photoworkout.com
photoworkout
Photographer travel become paid. How to become travel photographer and get paid for travel. Ecome wondered