Travel agencies have been around for decades, but you may have wondered how they stay in business. After all, it seems like the internet has made it easy for people to book their own flights and hotels. However, travel agencies still play an important role in the travel industry and can make money in a variety of ways.
Commission from Suppliers
One way that travel agencies make money is through commission from their suppliers. This includes airlines, hotels, and car rental companies. When a travel agent books a flight or hotel for a client, they receive a percentage of the cost from the supplier. This commission can vary depending on the company and the agreement between the travel agency and supplier.
Some suppliers offer a higher commission for travel agencies that bring in more business. This is why some travel agents may try to steer their clients towards certain airlines or hotels. However, it's important to note that reputable travel agencies will always prioritize the best interests of their clients, not their own profits.
Fees for Services
In addition to commission from suppliers, travel agencies may charge their clients for certain services. For example, some agents may charge a flat fee for their time and expertise in planning a trip. Others may charge a fee for changes to a booking or for canceling a reservation. These fees can vary depending on the agency and the services provided.
It's up to the client to weigh the value of the services provided by a travel agency versus doing the planning themselves. For some, the convenience and expertise of a travel agent is worth the additional cost.
Selling Travel Insurance
Another way that travel agencies can make money is by selling travel insurance. This can provide an additional revenue stream for the agency while also offering peace of mind to their clients. Travel insurance can cover a variety of issues such as trip cancellation, lost luggage, or medical emergencies while traveling. Some travel agencies may partner with specific insurance providers to offer their clients a comprehensive package.
Group Tours and Packages
Travel agencies can also make money by offering group tours and vacation packages. These can include pre-planned itineraries and activities, allowing the agency to negotiate better rates with suppliers. Group tours can appeal to clients who want a more organized travel experience, and can be especially popular for international travel.
The Importance of Choosing a Reputable Travel Agency
While travel agencies can make money in a variety of ways, it's important to choose a reputable agency to ensure a positive travel experience. A good travel agent will prioritize the needs and preferences of their clients, offer transparency about their fees and commissions, and provide reliable recommendations for travel services and destinations.
If you're planning a trip and considering using a travel agency, it's always a good idea to check their reviews and credentials. Look for agencies that are members of professional organizations such as the American Society of Travel Advisors or the United States Tour Operators Association.
Conclusion
Although it may seem like a modern world with increasing self-service capabilities and digital platforms that travel agents would no longer be successful, the reality is that travel agencies continue to play a valuable role in the travel industry. Travel agents make money through a variety of means including commissions from suppliers, fees for services, and selling travel insurance. Some agencies may also offer group tours and vacation packages that can generate additional revenue. When choosing a travel agency, it is important to do your research and select a reputable and trustworthy agency that can help you have the best vacation possible.
If you are searching about What Do Travel Agencies Offer? you've came to the right web. We have 5 Images about What Do Travel Agencies Offer? like How Do Travel Agencies Make Money? | Travellezer, How Do Travel Agencies Make Money – WiFi Entrepreneur – Make Money Online and also How Do Online Travel Agencies Make Money : How to Make Money as a Home. Here you go:
What Do Travel Agencies Offer?
www.discoverherveybay.com
Do Travel Agencies Make Money? – Quora
www.quora.com
agencies money travel make mistakes avoid common many
How Do Online Travel Agencies Make Money : How To Make Money As A Home
walldecorhome.blogspot.com
How Do Travel Agencies Make Money? | Travellezer
travellezer.com
How Do Travel Agencies Make Money – WiFi Entrepreneur – Make Money Online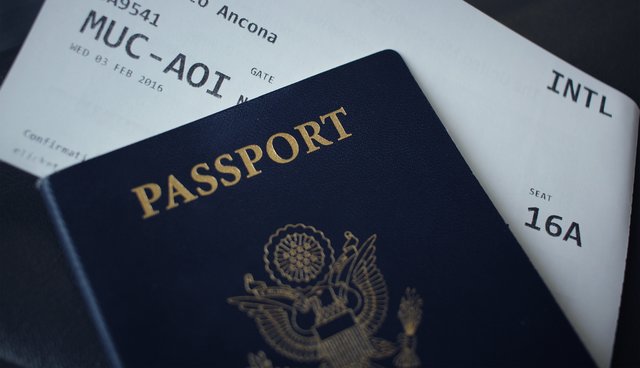 wifientrepreneur.com
mathis
How do travel agencies make money?. What do travel agencies offer?. How do travel agencies make money